Imagine how easy your life would be, if your phone was your watch.......imagine how much cooler you would be if your phone was your watch... ladies , i magine how much easier it would be to find your phone when that guy from the club called you up at 3 in the morning. Well thanks to Kempler & Strauss you can stop imagining and start living. The "w" is the all new Quad-band GSM phone/time piece that works with AT&T and T-mobile.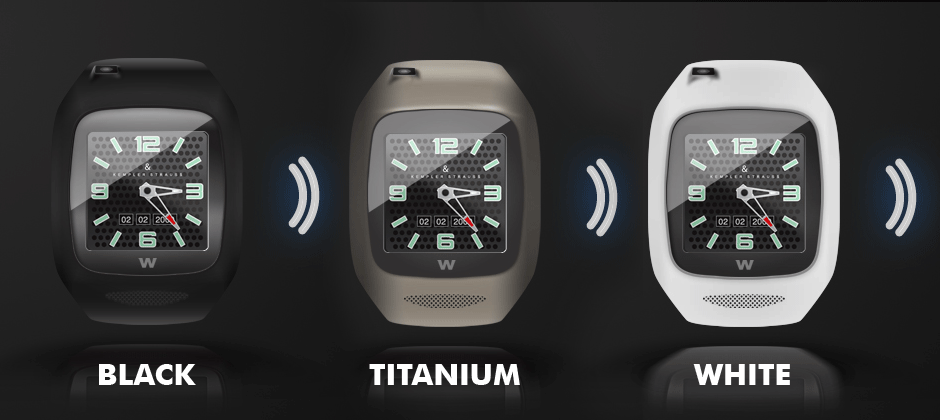 As you can see it comes in 3 colors, black-titanium-white. There is also a special edition Gold version of the watch, but only 1000 units will be made and sold. All the devices come with a blutooth stylus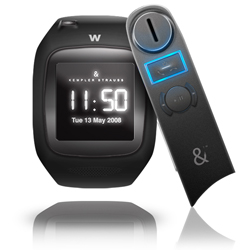 Specs: The devices runs on 850MHz, 900MHz, 1800MHz, and 1900MHz bands. The micro-touch LCD touchscreen is 1.5 inches across, running 260k colors at 128 x 128 resolution. The phonewatch's camera captures video,in AVI format at a resolution of 128 x 104, and still images in resolutions up to 640 x 480. It also does playback of AVI files and plays MP3, WMA, WAV, and AMR music files. It has the usual phone features, with up to 150 mins or 2 hr 30 mins of talk and music time. It can be charges via usb, or in this case micro usb and the standard charger. And the 1 feature i found to be a bit odd is, it has 100 hours of standby time, so alittle over 4 days......thats not bad....not bad at all. 10 out of 10 in my book, it only cost $199 plus the $14 for s&h. i know im getting one, are you?